Joseph Dorgan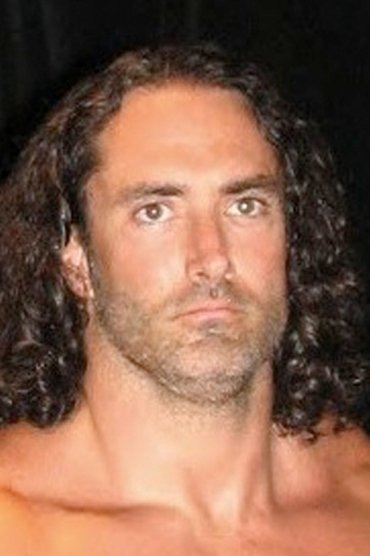 American professional wrestler . He is best known for his appearances with World Championship Wrestling, Extreme Championship Wrestling and Total Nonstop Action Wrestling as Johnny Swinger (or simply Swinger) and with World Wrestling Entertainment as Johnny Parisi Dorgan signed a developmental deal with World Wrestling Entertainment (WWE) in 2005, and began training at Ohio Valley Wrestling (OVW) in May 2005. He made his WWE debut on the July 31, 2005 episode of Sunday Night Heat as "Johnny Parisi" winning his debut match for the company. He was a main stay on Heat. His ring name was derived from his great uncle Tony Parisi.
In September 2005 Parisi was sent to Deep South Wrestling wrestling there for two months while also wrestling on Sunday Night Heat, until being taken off of television in November due to an injury. He came back in December 2005 but was sent back to DSW. He worked two more Heat matches for WWE in February, 2006, losing competitively to Chavo Guerrero and Kane. He was released on June 29, 2006.
Return to the independent circuit (2006-present)
After being released from the WWE he went back to wrestling on the independent circuit mainly wrestling for Great Championship Wrestling (GCW). He has great title success there winning the GCW Heavyweight title on 2 occasions and the GCW Tag Titles twice, once with Glenn Gilberti and once with Bull Buchanan. Raven came to GCW to help Swinger with his feud against Michaels Inc. in December 2006. After winning the GCW title from Chris Stevens, Swinger turned on Raven and joined Michaels Inc. In January 2007, Swinger began challenging TNA wrestlers to try to come to challenge him in GCW. In response to this, TNA Director of Authority, Jim Cornette came to a GCW show to confront Swinger. Swinger and Bull Buchanan were defeated by Raven and David Young on January 31. Afterwards, David Young challenged Swinger for the GCW title. He later lost the title to Scotty Beach in a steel cage match via submission. On September 15, he defeated Scotty Beach for the GCW title once again. On September 29 he faced Bull Buchanan in a losing effort within a steel cage at the fourth-annual Fred Ward Memorial Show.
In 2011, Johnny Swinger continued success for Peachstate Wrestling Alliance in Georgia, feuding with Bill the Butcher, Ultimate Dragon, and others. Swinger continues to be one of the most popular babyfaces in the organization, despite spending the majority of his career as a heel. He is also currently training pro wrestlers and hopefuls with Rick Steiner at Hard Knocks Gym in Kennesaw, Georgia.
In 2017, Johnny Swinger started to co-host "The Raven Effect" podcast on Podcast One with fellow pro wrestler Raven, however after a couple of weeks, he was replaced by comedian and former WCW employee Busby Berkeley due to poor ratings.
Personal life
Dorgan is the nephew of legendary wrestler Tony Parisi, who died from a heart attack on August 19, 2000 at the age of 59.
Dorgan and his wife Susan have one daughter and one son
Known For

Acting

Born

Place of Birth

Niagara Falls, New York, USA